The electronics industry has just been given a boost by the discovery of a new raw material that has many of the properties of expensive gold or silver yet is made with much cheaper copper.
By creating a paste filled with copper nanoparticles, Japanese researchers have found a low-cost replacement for precious metals. Moreover, the material is also compatible with modern printing technologies that are, "recognized as environmentally friendly production methods."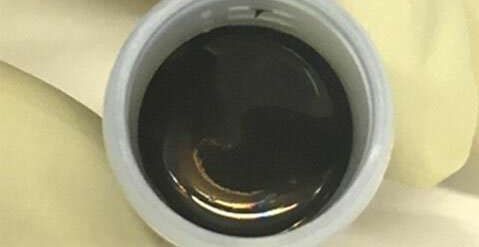 The breakthrough is also very timely, as the number of electronic devices in use is expected to skyrocket over the coming decade. As the online scientific journal, Phys.org, notes, "The development of the Internet of Things (IoT) has quickly increased the demand for thin and wearable electronic devices. For example, IoT depends on communication between devices, which requires antennas that have so far required expensive gold and silver-based metal composites."
While previous researchers had already developed copper nanoparticle raw materials that mimicked precious metals, the resulting medium was of poor quality, with large quantities of impurities attaching to the final product. These impurities could only be removed with high temperatures, removing the economic viability of it replacing gold or silver.
Other attempts to create copper nanoparticles at room temperatures proved ineffective, as the raw material would not solidify into useable parts.
However, this latest discovery has cleared these hurdles by allowing for the production of copper nanoparticles at low temperatures while maintaining high purity.
"[For a long time] Copper has been an attractive alternative material in the preparation of electric circuits. The most important part of using copper is altering it so that it solidifies at low temperatures," explains Kiyoshi Kanie, Ph.D., one of the researchers, who is an associate professor at the Institute of Multidisciplinary Research for Advanced Materials of Tohoku University. "So far, that has been difficult because copper readily interacts with the moisture in the air and degrades, which turns into unstable nanoparticles. With the methods used in this study, that alter the structure of the carbon and thereby making it more stable, we have successfully overcome this instability issue."

The study was a joint work from Tohoku University and Mitsui Mining & Smelting Co., Ltd, and has been published in the journal Scientific Reports, where it states that the researchers have, "… designed and synthesized copper nanoparticles (NPs) that are applicable for practical copper nanopastes for the first time", adding that, "… the resulting nanopastes exhibited remarkably low-temperature pressureless sintering behavior for the fabrication of thick copper electrodes on not only glass substrates but also flexible films, such as PI [polymides] and PEN [Polyethylene naphthalate]. Furthermore, the copper nanopastes thus obtained were successfully applied as a die attachment material."
Moving forward, the team hope to develop their method even further so that copper nanoparticles can be used as a raw material in manufacturing beyond just electronics.
As Kanie makes clear, "Our method effectively created copper nanoparticle-based materials that can be utilized in various types of on-demand flexible and wearable devices that can be fabricated easily via printing processes at a very low cost."
---
Photo credit: Scientific Reports